Bolly Active
become a certified Bolly Active instructor !
Sunday & Monday , May 7 & 8 from 1-6pm
375€ incl Diploma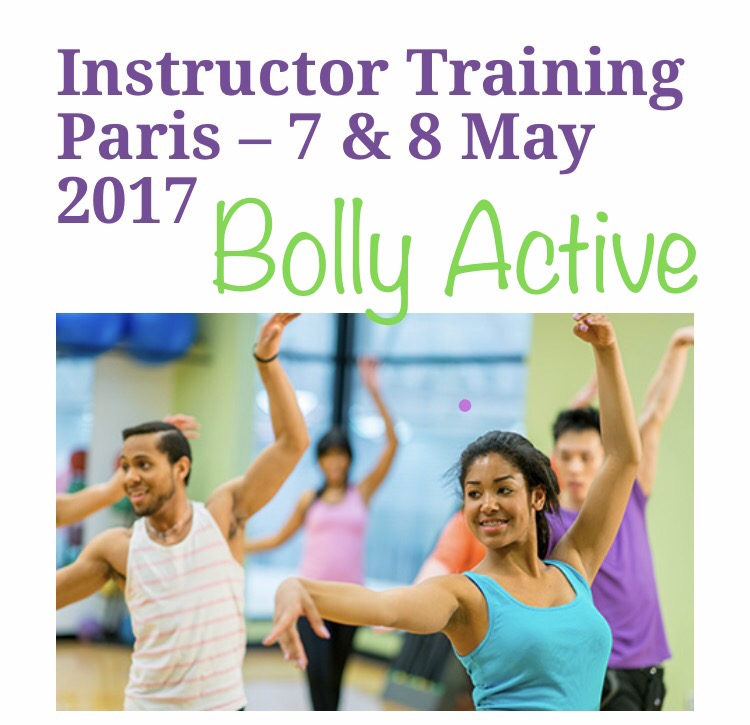 Are you ready to embrace your inner Bollywood superstar?
Sign up for Instructor Training and be a certified Bolly Active Licensed Instructor (BALI)
Bolly Active brings the glitz and glamour of Bollywood combined with fitness in a dynamic program to equip participants with practical and theoretical knowledge to become a successful Bolly Active Licensed Instructor. Our certification program trains participants in Bolly Active formula, South Asian dance styles, dance & toning essentials, nutrition, body anatomy, business building skills, coaching and safety.
Absolutely no prior south Asian dance experience is required, we nurture an incredibly diverse team of instructors worldwide. You will also receive full support via online instructor portal and helping you gain an insight into the colourful world of Bollywood and fitness.
Getting certified lifts the burden off instructors to choreograph and create Bollywood fitness routines. Taking Bollywood music (typically sung in the Indian language, Hindi) and translating it into a fitness format that is safe, effective and exciting week after week, is what we do exceptionally well! Our routines incorporate simple dance fitness moves, and they also capture the essence of Bollywood by using lyrical movements, which will absolutely delight your students!
ACCREDITED BY NATIONAL ACADEMY OF SPORTS MEDICINE &
THE AEROBICS AND FITNESS ASSOCIATION OF AMERICA
This certification gives you the opportunity you to manage your own fitness business and be your own boss, and will provide you with an additional source of income. And you won't be on your own – we offer you an exciting community of like minded people so you can continue to learn and grow.
If you are passionate about fitness, teaching and dancing – this certification is for you. Be the answer to the huge demand for dance fitness, a rapidly growing trend in the fitness world.
LEARN. TEACH. INSPIRE.
THE HAPPY BOLLYWOOD WORKOUT